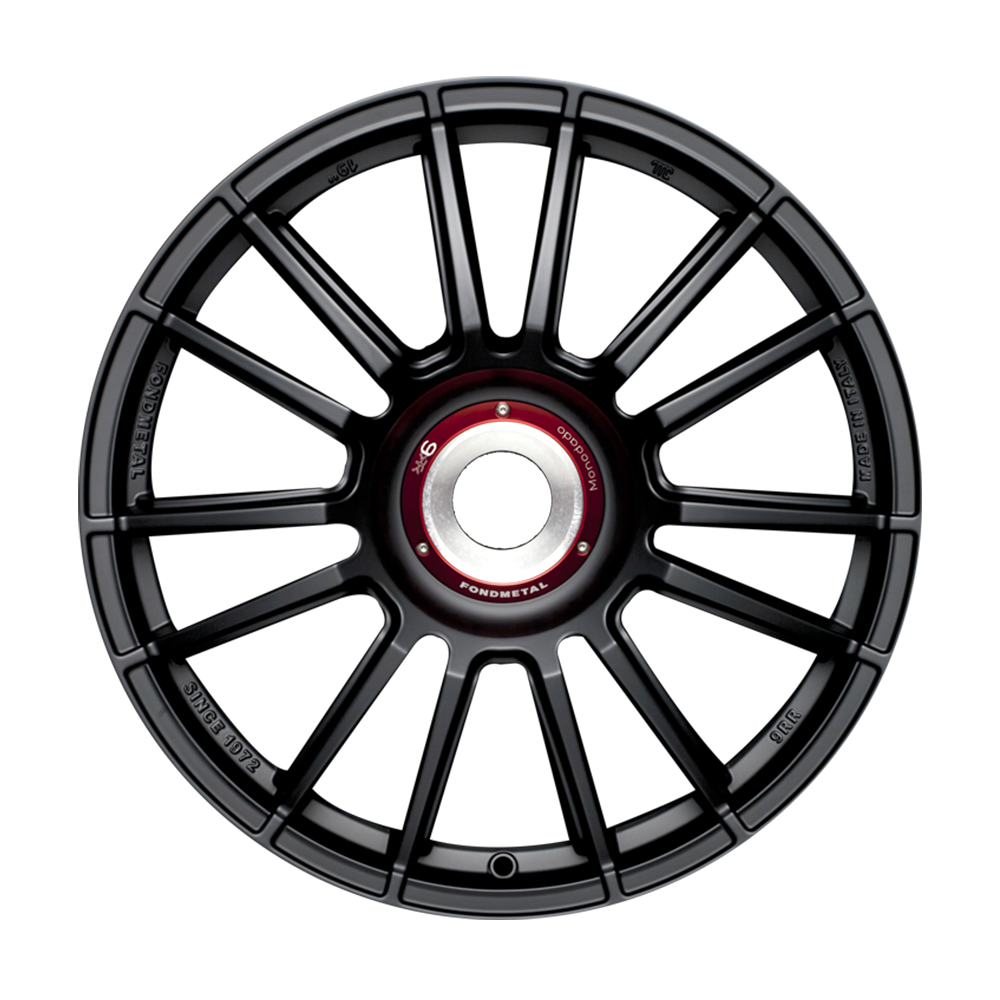 9RR B MONODADO
MATTE BLACK CENTER LOCK
PRICE: $510 - $581
AVAILABLE IN:
19X8.5" | 19X11"
20X9" | 20X11"
BOLT PATTERN:
CENTER LOCK
Technology and lightness, suitable for a sportsman par excellence, who considers the alloy wheel not a simple accessory, but an essential component, able to improve overall vehicle performance.
The 9RR is the lightest of the Fondmetal cast wheels. The 9RR Monodado has a center lock for the Porsche application. It is available in black, titanium and silver finishes. The 9RR along with all other Fondmetal wheels is
made in Italy and TÜV approved.
Patent Pending